---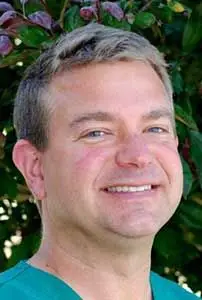 Dr. Leland Judd
Dr. Leland Judd completed his Associates degree in mechanical engineering at UW Lacrosse and his Bachelors degree in microbiology at UW Madison. He attended the Marquette School of Dentistry for his dental degree, graduating in 1991. He completes monthly courses and online education on various dental topics, emphasizing restorative and implant dentistry, in order to remain at the forefront of the dental field. Because of his commitment to continuing education and patient care, Dr. Judd completes more credits each year than required by the State to maintain his dental license.
Dr. Judd has completed advanced training in a number of different areas, including adult oral sedation through the Dental Organization for Conscious Sedation (DOCS), emergency medicine in the dental office with Stanley Melamed, advanced implant training through the American Academy of Implant Dentistry and cosmetic dentistry training through the Las Vegas Institute for Advanced Dental Studies. He has been in practice for over 29 years, and is a member of many professional organizations, including:
Madison Dental Progress Forum
As a dentist, Dr. Judd is committed to taking the time and care that his patients deserve to understand their needs and wants and to customize treatment plans that his patients will be happy with and which will optimize their oral health while respecting their time constraints and budget.
Dr. Judd grew up in Evansville, Wisconsin. His father was an electrician, and his mother and family were dairy farmers, cheesemakers or worked for General Motors. His fathers' brother who attended Milton college received a PhD in Physics and was a professor at Fresno State. Unfortunately, Dr. Judd did not receive the math gene in the family and had to reconsider his career. He was, however, great with biology and chemistry. One day he had a cleaning appointment with his dentist, Dr. Charlie Nelson. who was also a friend of the family. When Dr. Nelson asked how engineering was going Dr. Judd told him he needed to switch his career pursuit, and Dr. Nelson responded that if he enjoyed working with his hands he should be a dentist. Dr. Judd is very happy with his career choice!
Dr. Judd is married and has a teenage daughter. Outside the office his hobbies include camping, hiking, boating and reading.
---
Meet Our Team
Our friendly team strives to provide family-oriented, high-quality care every day here at our practice. We do whatever we can to accommodate our patients. Call McFarland Family Dental today at 608-838-9731 to schedule an appointment with our dentist, Dr. Leland Judd, and learn more about dental care in McFarland, Wisconsin.
Amy
Registered Dental Hygienist
Dentistry has been Amy's passion from a young age. She started her career at the age of 16 as a dental assistant in New Jersey, where she was born and raised. Upon graduating from Notre Dame High School in 1989, she went on to graduate from Middlesex County College in 1991 with her associate degree in applied science, dental hygiene and local anesthetic leisure. She started working in the dental field in Wisconsin in 1996 and has continued to work ever since. Amy loves educating patients on their overall well-being. Providing quality care with compassion and a smile while building trust is why she loves what she does.
Amy enjoys being part of a practice that consistently provides quality care and utilizes up-to-date dental technology. She wears many hats to contribute however she can to our success. She is a flexible team player who will take on any role to help and support her co-workers. She is also certified to use diode laser therapy.
Amy is married and has one daughter, Emma. She has two dogs (Toby and Tessa) and one cat (Jazzy). In her spare time, she enjoys camping, boating, thrifting and traveling.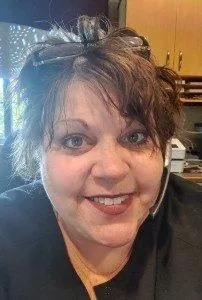 Shae
Clinical Coordinator
Shae graduated from Blackhawk Technical College in May 1992. She then went on to get advanced training with the Las Vegas Institute for Advanced Dental Studies and Bill Blatchford Consulting. She also volunteered with the American Academy for Oral Systemic Health. Shae can provide one-on-one care for each patient because of her extensive training in patient treatment planning, customer service and cosmetic dentistry. She enjoys working in a small, family-owned practice and developing strong, personal friendships with our patients. Shae has worked in the dental field for over 25 years, and she still loves getting up and coming to the office every day!
Shae has four grown children and nine beautiful grandchildren. She knows American Sign Language because her youngest daughter is deaf. She loves to travel. She has a son in San Diego and another in Phoenix, so she tries to go out West at least once a year. Spending time with her family is her most valued hobby. She also enjoys live music, museums, aquariums, zoos and learning new things.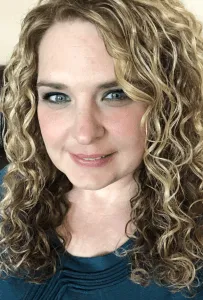 Shari
Dental Hygienist
Shari has recently returned to McFarland Family Dental after working with our team for five years in the past. She loves the feel of a small hometown dental practice, very patient-focused, warm and friendly, and she couldn't stay away! Shari graduated from MATC in 2004 and has over 18 years of experience as a dental hygienist. She loves focusing on prevention and enjoys providing a high level of care. Her favorite aspect of dentistry is periodontics — it's fulfilling for her to be able to help our patients achieve healthier smiles.
Shari is married with three children and two ragdoll cats. As a family, they enjoy camping and spending most of their time at sporting events that their children are involved in.